Cobit and Maastricht
Please use Iphone to browse to:
www.jesperdeboer.nl/quiz.aspx
What is Cobit?
Control Objectives for IT
ISACA first released COBIT in 1996, then designed for helping financial auditors.
Now it has focus on

Enterprise Governance
Cobit 'current' versions
Cobit 4 / 4.1 (2007)
Cobit 5 (2012)
Cobit 2019 (2018)

All versions are

free
Tip
Download the Excel framework for inspiration of controls (TPA etc.)
What does it contain?
40 objectives
231 practices (controls)
1202 activities...

Example Object BAI07:
test

and

accept

, communication, release preparation....
Example control BAI07.05:
Test changes independently, in accordance with the defined test plan....
More than GITC..
Innovation
Understanding Enterprise Strategy
Perform Risk Assessment
Managed Organizational Change
Trending...
Cobit is mapped to NIST Cyber framework (Identify, protect, detect, respond, recover)
Example...
Dutch practice...
It's important in financial sector
DNB uses Cobit 4.1 and adjusted it to have more focus an outsourcing, security anno 2020, third line of defence
But adjustments are on their way...
EBA publiced new guidelines, have to be implemented after June 2020. And rumors say DNB is switching to NIST.
Ultimate learn and share

Chairman Executive Board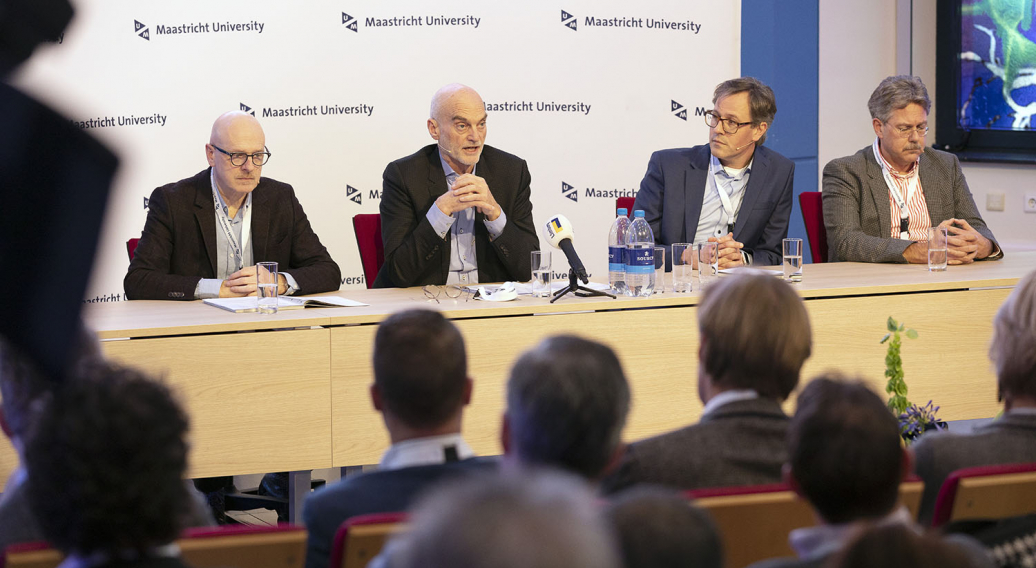 Source: Maastricht University
Step 1: Phising mail (15-10-2019)

Communication
Every 15 minutes: drm-server13-login-microsoftonline.com
Step 2: First comprimised servers were W2003 R2 (17-10-2019)
Microsoft ended support for the Windows Server 2003 R2 operating system on July 14, 2015.
Step 3: Network investigation
Step 4: Compromise of another server (21-11-2019)
Also because a recent update, was later installed in december 2019.
Step 5: Analyse another (21-11-2019)
Probably a memory dump was used. Via this server the hacker gained credentials of the domain-admin ('administrator'-account).
Step 6: Compromise of Domain Controller (21-11-2019)
Step 7: Alarm goes off (19-12-2019)
Mcafee detects attack, but it is in observer mode
Step 8: Deactivate MCafee and enroll (23-12-2019)
In 50 minutes 267 Windows servers were encrypted. All linux-servers were not encrypted.
Step 9: Receive decryption key (31-12-2019)